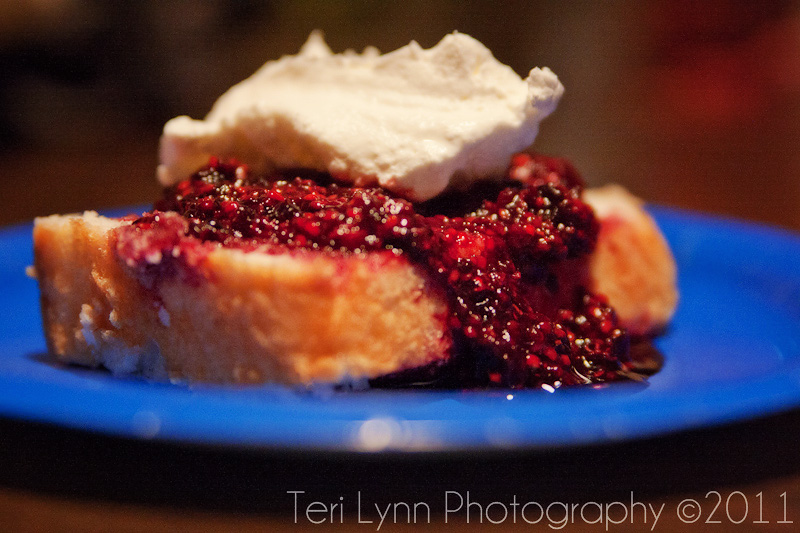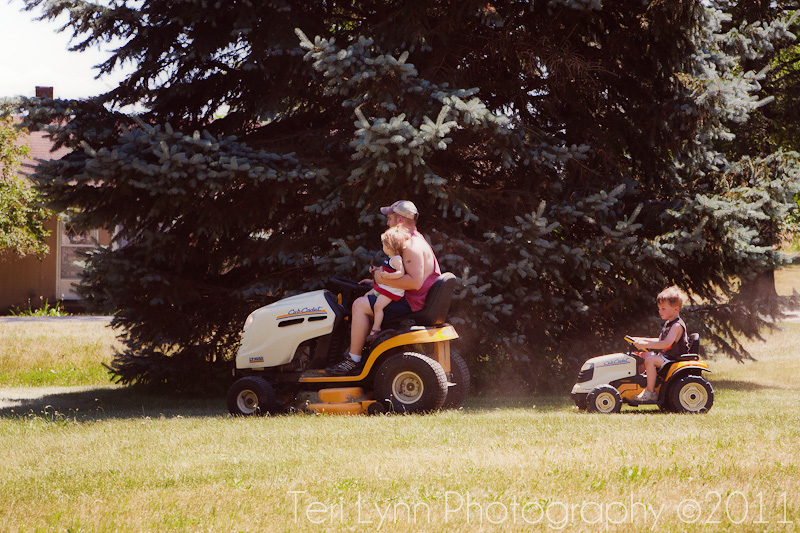 I just love the summertime!  Not so much the heat, but just being able to take the kids outside and do things without freezing our butts off.  I am so thankful that my husband, Matt, is a country-boy at heart, so, fittingly, we live in the country.  We have a lot of his family living on our road, too – so that makes it even more special!  I thought I would compile a quick list (with pictures!) that showcases some of the little reasons I love summertime in the country.
1.  Grandma and Grandpa's farm
We go up to Grandma and Grandpa's house quite a bit!  The kids love it.  They have horses, chickens, ducks, dogs, and TONS of room to run.  Not to mention, a cool trampoline!  It's so cool that they only live about a minute up the road :-)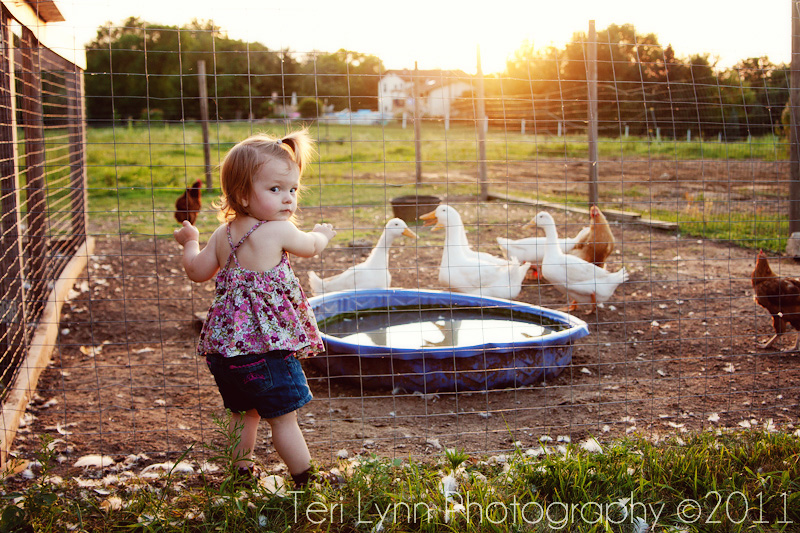 2.  Freezie Pops after our daily walks
We try to take our walk in the morning before it gets too hot, but lots of times, by the time we get back it's already in the 80s and we are super hot!  So, our recent routine is walk, come home, go inside, grab 3 freezie pops, and sit in the shade and eat them together.  It's a very special time.  I love it!  Then, of course, Evan has to make a silly face for the camera.  :-)
3.  Wild Berries
I can't even tell you how excited I get when I see wild berries growing on the side of the road!!  It's such a fun discovery to find on our walks.  We had to wait weeks until they were ripe enough to pick.  But, wow, was it ever worth it!  DELICIOUS!!  I think Evan and Abigail ate more than I could pick.  :-)  We pick them everyday now and the other night I made it into a shortcake topping.  Let me tell you – that was one super yummy (and low calorie) dessert!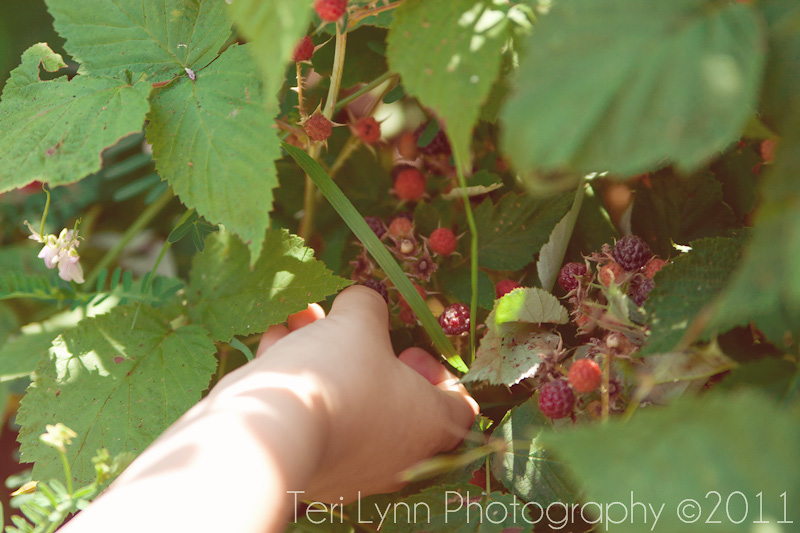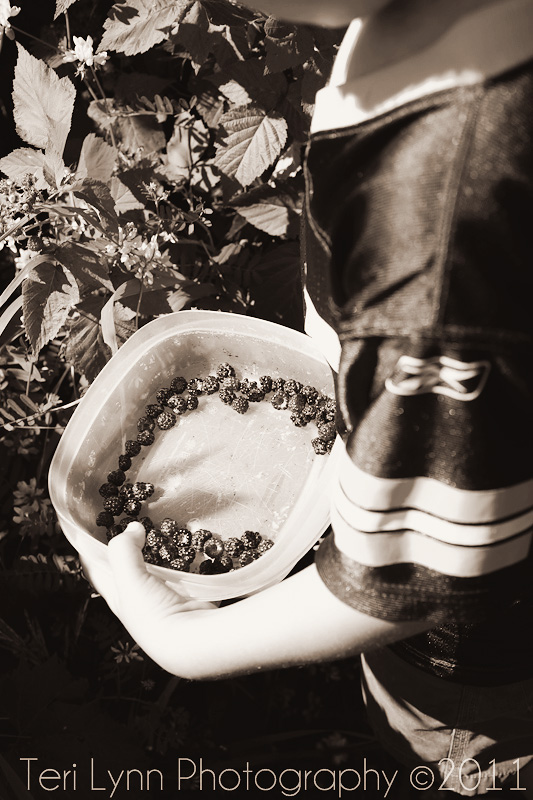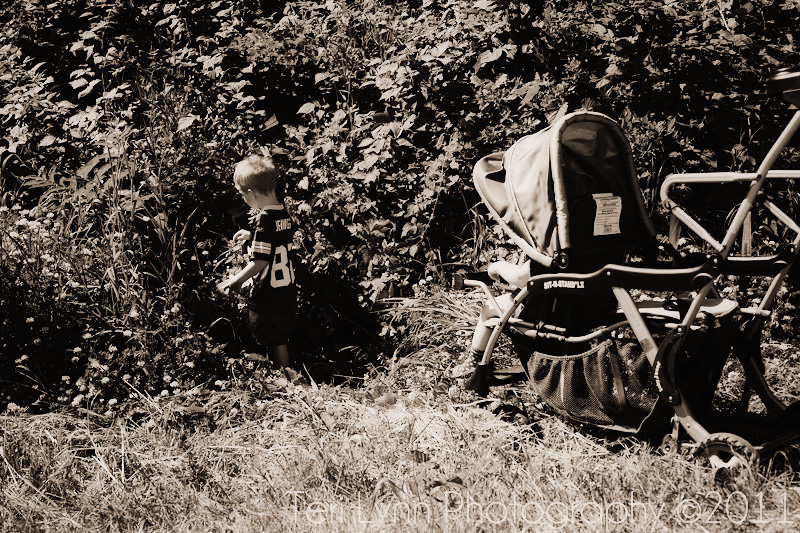 4.  Watching Daddy and the kids mowing the yard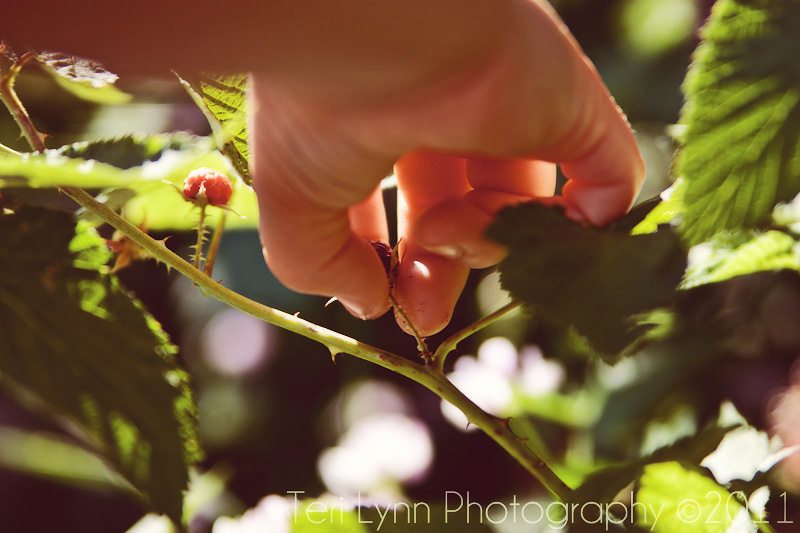 4.  Watching Daddy and the kids mowing the yard
Abigail just loves to ride on the mower (we call it the tractor) with Daddy and Evan loves driving his tractor right behind.  It's soooo cute!  :-)
These are just a few reasons that I love the summertime where we live!  The best part is just spending time with family and watching our kids grow up (all too fast.).
Have a great weekend!!!!